2318:Rebirth, Part 7.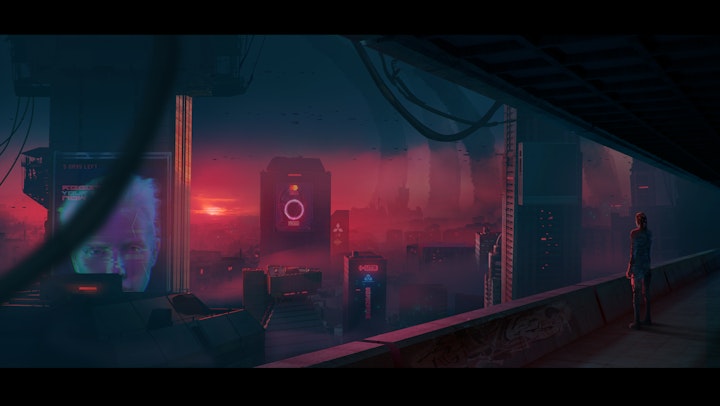 2318:Rebirth, Part 7.
2318:Rebirth, Part 7, 1/2.
"But before I do that, I wanted to take a moment to have a look at the city from top of Cytech. Aliva told me I have to go through the metro station but the posters on the street have let me know that the flood is still present under the ground so I was trying to make a different plan - if I can -, but it didn't seem too likely. The note with the instructions that she gave to me in the last moment, didn't reveal the final meeting point with her people, for obvious reason: if I get caught on my way, at least those people will remain safe and anonymous. The next note about direction I have to follow, will be probably at the station.

I sat down for a moment on the edge of the roof and took a deep breath. As the night fell down, a black layer seemed to appear on everything around me, with such slow, hungry, growing darkness that took over the vibrant colors so flawlessly like they never existed before.

They say that the day when your life changes, will be like any other day, but it's not true. That day was nothing like a normal day. The bird that kept following me this afternoon, was no longer seen, and the air was so full with electricity, that I was almost able to touch it. I had so much luck since Tuesday when I could escape from the Institute, but I could tell now that something has changed, and I felt the tension under my skin, that urged me to go on, as soon as possible.

Yet, I was so mesmerized by the beauty of the city that I didn't hear the steps behind me.

"Don't move", a voice said.